A pioneering platform for a timeless art
medici.tv is recognized as the world's leading classical music channel. Each year, we are proud to bring 150+ exceptional live performances from top artists and ensembles to passionate music fans worldwide. Our platform is home to the world's largest video-on-demand catalogue in the classical music industry with over 4,000 concerts, operas, ballets, documentaries, master classes and jazz programs available to stream in HD.
Our mission
medici.tv is a universal celebration of excellence and virtuosity, and bringing together rising talents and established superstars has always been our main ambition.
Our global impact is further demonstrated by our commitment to making classical music accessible to the largest possible audience and introducing exciting new repertoire to all, thanks to a platform that enriches the digital cultural landscape.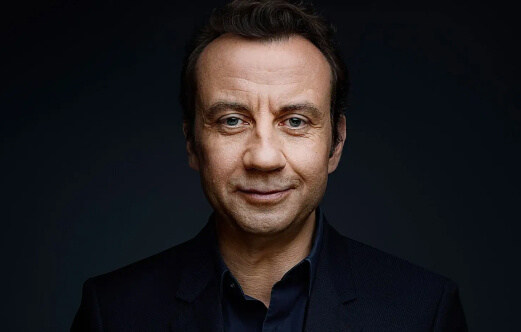 How it all started
Back in 2007, when the Verbier Festival offered us the chance to film nearly all of that year's concerts, medici.tv hadn't yet been born, and words like "streaming" and "webcast" weren't part of our everyday vocabulary… But the opportunity was too good to pass up.
In the space of a few weeks, we managed to construct a streaming station inside a camper van—and we approached musicians with a wild idea: sharing their talents online with music lovers all around the world! Inspired by our first taste of success, we decided to keep the adventure going and officially created medici on May 1, 2008.
— Hervé Boissière, founder and executive director of medici.tv.
The medici.tv community
Today, music lovers tune in regularly from 190 countries in over 3,000 cities.
The medici.tv community is also active and thriving on social media, with over 2.4 million followers across all our platforms!
Meet our team
medici.tv is also a group of talented young professionals based in Paris, France. Our 38 team members come from 11 different countries and collectively have an average age of 29 years old. Women represent 58% of our team members.

The Go-Getters
The Artistic Planning and Production Team are in charge of producing our livestreams. Their day-to-day activity includes things like hand-picking our 150+ livestreams, negotiating international streaming rights, working with our artistic partners, managing the technical video and streaming teams on-site, and more… Catch them boarding a plane on their way to one of the prestigious festivals we livestream!
The Networkers
Did you know that today over 600 prestigious universities, conservatories and public libraries around the globe offer medici.tv EDU to their patrons? The B2B and EDU Team work to develop medici.tv's partnerships on an institutional level: the Acquisitions and Sales team source and negotiate the rights to bring you the best possible on-demand catalog, and distribute tailor-made classical music offers to international broadcasters. Catch them checking the time difference between Paris, New York, and Tokyo before calling institutions all over the world!
The Communicators
The classical music lovers on our Editorial Team are constantly striving to help you expand your musical horizons. They take pride in researching the repertoire we have on our platform, sharing behind-the-scenes snaps on our social media, curating playlists, interviewing artists, writing our weekly newsletter, and more... Catch them having heated debates about our next pick for your #ClassicalSunday program!
The Promoters
Our Marketing Team's goal is to expand and empower the medici.tv community, letting music lovers everywhere know about our platform and keeping them engaged and satisfied with the customer experience once they've joined us. Catch them chatting with medici.tv users all over the world!
The Designers
The Product Team continuously works to improve our platform. They aim to make sure our community members have the best consumer experience possible and that we're always up-to-date on the latest technical advancements. Catch them releasing the most exciting updates on the medici.tv website!
The Builders
Our Tech Team is responsible for the very foundation of medici.tv: our website and applications! One of their biggest challenges is ensuring that our platform is able to handle all of the very diverse ways our community uses it, from watching tonight's concert on a mobile device to casting a livestream in a home cinema. Catch them developing the best in-home classical music experience!
The Directors
Our Accounting and Administrative team handle all of our daily administrative matters, provide accounting services, manage finances and take care of recruiting new talents. Catch them jumping seamlessly from managing complex legal matters to organizing glorious office parties—they are the ultimate multi-taskers!
medici.tv in the press
"Classical concert lovers can't resist medici.tv."
"The closest thing to a classical Netflix."
"Watching Don Giovanni from the best seat in the house."
"medici.tv serves us access to Carnegie Hall on a silver platter."
"It's a brainwave."
"Classical concerts on their computer? Evidently, yes."
"The online platform for streaming classical music videos has signed an agreement with the prestigious venue Carnegie Hall."
"medici.tv has the largest classical music audience on the web, the only platform of that size that has the quality of content."